Hello everyone!
I know this post is a little bit late, but here are all the books that I read in May:
1. For Love and Honor by Jody Hedlund
I read this for a blog tour I was a part of early on this month. I liked it but I feel like there was a lot that could have been added to the story to make it more interesting. 3.5/5 Stars.
2. A Morbid Taste for Bones by Ellis Peters
This was the final book that I had to read for my Detective Fiction class. It was interesting read especially since it is a murder mystery set during the 14th century. 3.5/5 Stars.
3. The Carnivorous Carnival by Lemony Snicket
The 9th installment in the A Series of Unfortunate Events. It was interesting but not much happened until the very end. 3/5 Stars
4. Seconds by Bryan Lee O'Malley
This was an interesting graphic novel that had elements of magic realism in it. I really enjoyed it and it made me want to read the Scott Pilgrim series. 4/5 Stars.

5. Princeless Vol. 2: Get Over Yourself
An interesting continuation to the series. 3/5 Stars
6. Princeless Vol. 3: The Pirate Princess
An interesting continuation to the series as well as a good introduction to a spin-off series.

7. Caraval by Stephanie Garber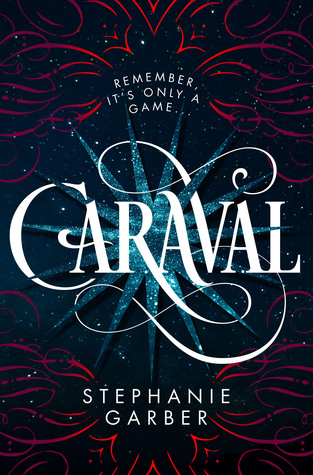 I had been looking forward to reading this book for a while however it didn't really live up to my expectations. It was interesting but it didn't live up to the hype. 3.5/5 Stars

8. Princeless Vol. 4: Be Yourself
This was a great continuation to the story and I can't wait to find out what happens next. 3/5 Stars.
9. Along For the Ride by Sarah Dessen
I have been wanting to read this for over a year now and I did and I loved it! I found the Auden to be relatable and I loved how it dealt with the effects of divorce as well as other things. 4/5 Stars.
10. The Sun is Also A Star by Nicola Yoon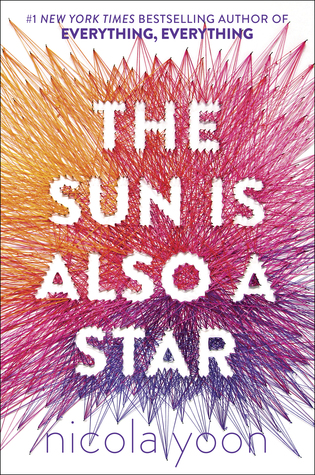 This was my first Nicola Yoon book and it was interesting, but it also wasn't the greatest. I don't know, I have mixed feelings about this book. But I definitely want to read Everything, Everything! 3.5/5 Stars.

11. My Heart and Other Black Holes by Jasmine Warga
It was hard for me to get into this book because it is dealing with such a heavy topic and there were several times where the pain that characters are going through had me depressed and even in tears. But it was a good read, although there are triggers for suicide and depression in it. I enjoyed it, especially with how the plot progressed. 4/5 Stars.
12. Amy and Roger's Epic Detour by Morgan Matson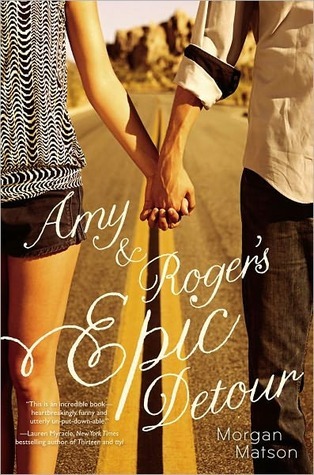 This is another book that I have been wanting to read for a while and I really enjoyed it! It was a great summer read! 4/5 Stars.
13. Crown of midnight by Sarah J. Maas
This was a good continuation of the series, although it took me a while to get through it because it dragged in some places. However, I am looking forward to continuing this series because there was kind of a cliff hanger at the end that needs to be explained further in the next book! 4/5 Stars.

14. The Slippery Slope by Lemony Snicket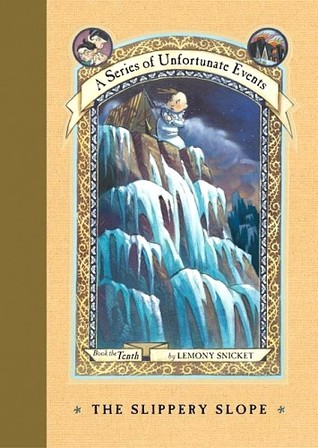 A good continuation of the series, although it was kind of slow at times. I am looking forward to finishing this series in the next couple of months. 
15. Love and Gelato by Jenna Evans Welch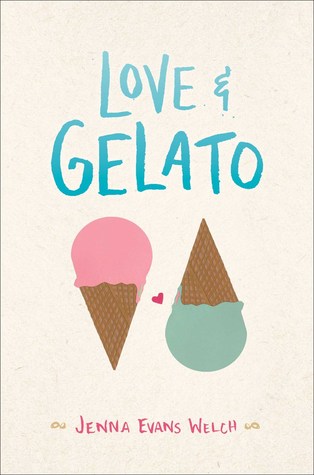 This was another great read that takes place in Italy and I just really enjoyed it. It was light and fluffy whilst dealing with the effects of grief and moving to a new place. 4/5 Stars.
#AtoZReadathon Update:
This month I kind of took part in the #AtoZReadathon. I did the easy challenge which was to read books where the letters in the title and the author's name contained letters of the alphabet and the goal was to try and check off as many letters as possible. So without further ado I am going to list all the letters and cross them out as I go along and then see how many I managed to check off:
A
B
C
D
E
F
G
H
I
J
K
L
M
N
O
P
Q
R
S
T
U
V
W
X
Y
Z
So I managed to read books that contained twenty-three out of the twenty-six letters in the titles or the names of the authors, which isn't bad! The letters that I missed were Q, X, and Z, which are hard ones anyway.
And those are all the books that I read in May!
Happy Reading,
Janelle L. C.
P.S. Don't forget to subscribe to the blog and follow me on Twitter (@Jlc0904Janelle), Instagram (@jazzyjan101), and to like The Scribbler Facebook page.